How is COVID-19 shaping Urban Logistics?
At the beginning of the pandemic, the lockdown put strong pressure on supply chains as goods had to continue circulating, while most people stayed at home and started to work remotely. As a result, shopping shifted online unexpectedly fast and the transfer of flows from B2B to B2C, along with the new safety rules, impacted urban logistics dramatically.
During this period, we have witnessed every area of the economy react to the current challenges with innovation, and urban logistics is no exception. COVID-19 has deeply influenced consumer behaviour, marking a turning point in logistics trends such as digitalization, omnichannel and the rise of the on-demand economy. Accordingly, the Alliance for Logistics Innovation through Collaboration in Europe (ALICE) shared a relevant document during 2020 where some of the learnings from the pandemic situation where shared.
Restaurants, small and medium retailers, and all kinds of producers rushed to open e-commerce channels or to set up delivery services. This was an attempt to deal with restrictions and adapt to customer behaviour changes, helping some businesses to remain competitive and others to simply survive.
Urban freight deliveries were notably affected, both positively and negatively. On the negative side, e-commerce firms struggled to cope with the rise of orders, generating delays and service disruptions. Logistics and service providers had to deal with challenges due to the lack of resources, such as staff and capacity. New safety rules complicated face-to-face delivery (that would ideally be "contactless"), and challenged service providers to adopt new digital processes for delivery transactions.
On the plus side, urban freight deliveries benefitted from an unusual lack of congestion and easier access to parking, which reduced transport time in-between deliveries. The lockdown led to improved delivery efficiency and delivery success rates.
However, with the return to "normality", it is unclear how consumer behaviour and urban freight flows will evolve. Nonetheless, there is some level of consensus among key stakeholders that some of the changes occurring during the pandemic are here to stay and will re-shape urban logistics:
The boom of e-commerce and on-demand services
New digital ways to interact with the brands and changes in customer behaviour regarding convenience, speed, and simplicity are now well established. Experts estimate that the pandemic has accelerated the shift to e-commerce by five years, prompting retailers to pivot to omnichannel fulfilment capabilities to keep driving traffic to their stores.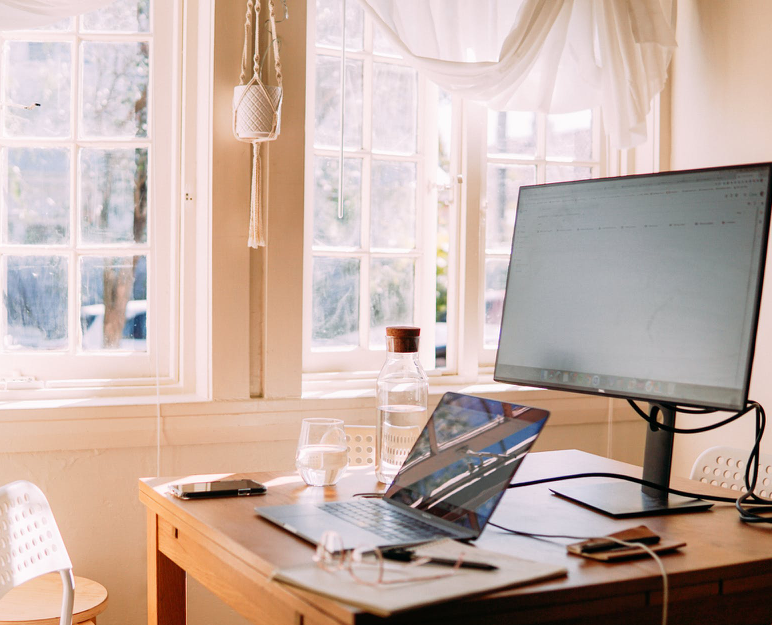 The rise of the home office
Recent surveys suggest that after lockdown, the general preference among workers is a combination of working from home and going to the office at flexible times. If this trend gets established, it will boost e-commerce even more and also reduce delivery failures.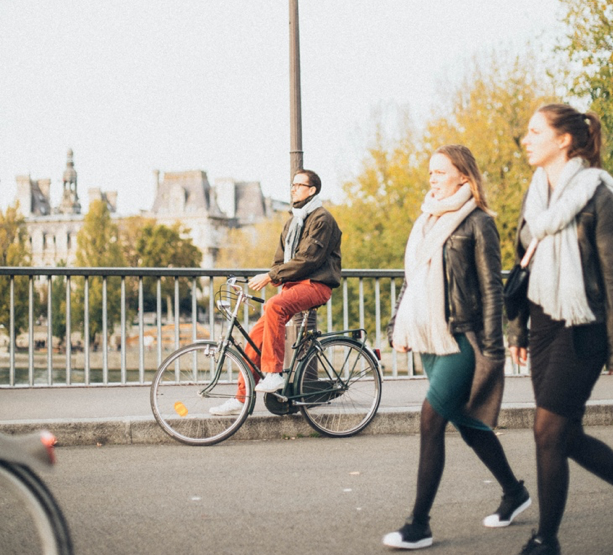 Increase in private transport
Public transport and shared mobility services have struggled the most during the crisis and are far from recovering previous user shares. Social distancing measures have pushed away many regular users, as they instead opted for private transport modes such as cycling (private bikes) or walking for commuting. Unfortunately, many people have also opted for private vehicles (most of them combustion cars).
To support sustainable mobility patterns, many city authorities are taking actions and re-shaping urban space. (i.e. constructing wider sidewalks to guarantee physical distancing for pedestrians and enlarging the cycle lane network). Additionally, cities are also regulating stricter speed limits (20-30 km/h) in urban areas to give priority to cyclists and pedestrians.
As e-commerce keeps growing, deliveries and fragmentation of trips and loads will, too. This scenario, together with the increase of different modes of private transport competing for the use of urban space, is setting up the perfect storm to drive up urban congestion and pollution within the next few years. This scenario is threatening the sustainability goals set by the European authorities, particularly the potential to reach the net-zero emissions target by 2050.
In this context, both public and private actors will need to address the challenge of adapting to new customer trends and consumption, while complying with urban mobility regulations and sustainability goals. Innovation, collaboration between actors, and synergies between transport modes, supported by robust digital capabilities, will be key.
Among the most relevant solutions that are already in place or being tested within urban logistics are:
Use of low and zero-carbon vehicles for last-mile (eVans, e-cargo-bikes)
Lockers located close to the final delivery point so that they can be conveniently accessed by customers
Urban consolidation centres and Microhubs (similar to urban consolidation centres but with a smaller footprint). These facilities allow for a mode shift in last-mile deliveries (i.e. zero-carbon vehicles)
Mixed multicarrier consolidation, sharing platforms (i.e. Microhubs) for delivery
Integration of urban freight mobility services and networks (i.e. use of park and ride facilities as drop-off/pick-up points with Microhubs or e-cargo bikes sharing space)
Using public transport for freight movements
Furthermore, in the long term, we can already foresee other urban freight solutions such as the use of robotics, autonomous vehicles and drones.
ULaaDS connection
In this context, it is fitting to mention the ULaaDS project as an example of collaboration between public and private actors; including urban planners, city leaders, academic institutions and both established and newcomer logistics stakeholders. The aim is to develop solutions for future urban logistics, with ULaaDS developing and testing them through multi–stakeholder research trials in different cities across Europe.
ULaaDS is focusing on two aspects that cover some of the solutions listed above:
Collaborative delivery models to enhance logistics efficiency & multimodal mobility in cities (Microhubs, cargo-bike sharing platforms)
Effective integration of passenger and urban freight mobility and network (cargo hitching)
There is a wide range of potential solutions to address future freight delivery challenges. However, there is no one-size-fits-all and the future will not see a single solution winning, but rather different combinations which will vary from city to city depending on the local context. The ULaaDS project will hopefully shed light in this direction.
Finally, it is key to remember that these changes cannot be entirely left to the initiatives of citizens or private companies. They must be supported, or rather initiated by public authorities in consultation with local communities, in order for them to be accepted and sustainable in the long term.
Authors: Nacho Sarrió, Mari Carmen Jiménez, Lorena Axinte